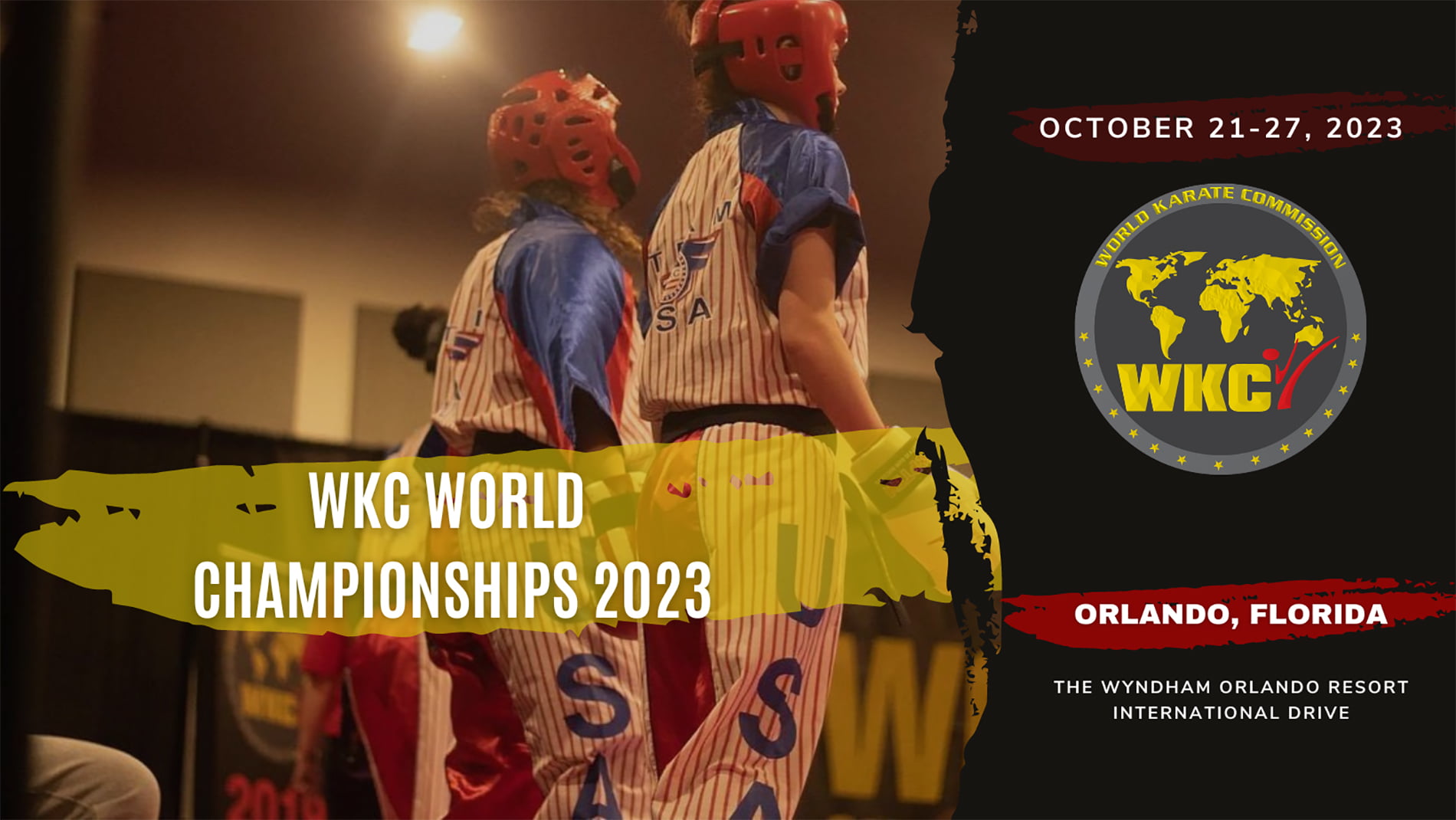 WKC World Championships in Orlando, Florida
October 21 - 27, 2023
2023 World Championships

Date
October 21 - 27, 2023
Place:
Orlando, Florida
Hotel/Venue:
The Wyndham Orlando Resort
Hotel Cost:
$121 US/night plus 12.5% tax
Reservations:
Book Online
Phone: 800-421-8001 (available 24 hour/7 days)
**Please mention your group name: Karate Kickboxing Commission
Travel Agent:
Rachel Neild
613-230-6222
Think Travel Today
Travel Information:
TBA
Weigh-in & Registration:
TBA
Schedule of Events:
TBA
Cost:
TBA
Spectators:
TBA
Ring Assignments:
TBA
Rules:
The WKC Rules will be followed. Competitors can check WKC rules.
Judges/Officials Meeting:
TBA
Health Record:
Doctor's note confirming that competitor is healthy to compete or please have doctor complete this form.