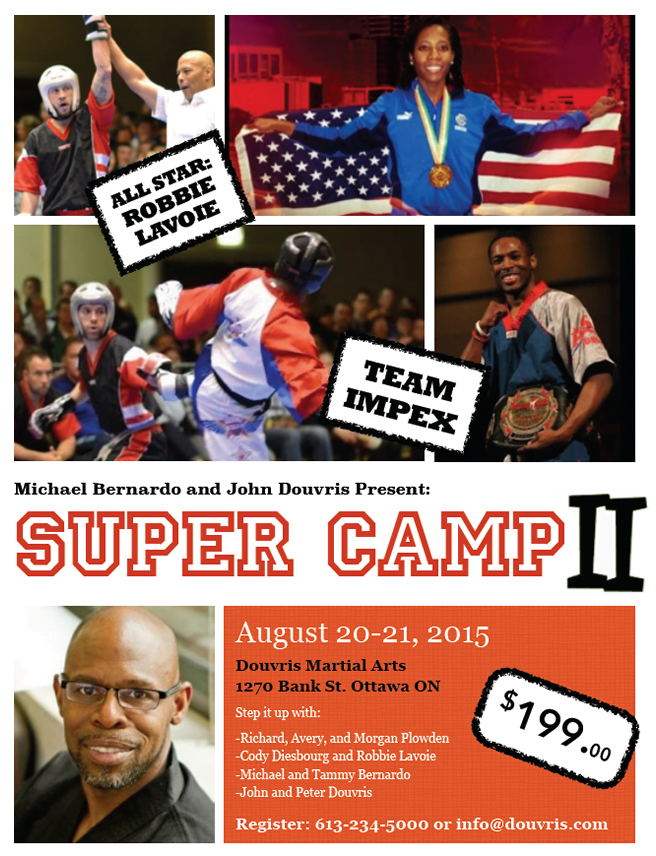 Learn from the best! Michael Bernardo & John Douvris present Super Camp II!
Step. It. Up. Summer Camp Registration Now Open
Are you ready for two action-packed days of karate training? Join DOUVRIS karate Ottawa for Step. It. Up. Summer Camp: Thursday August 20 and Friday August 21  at DOUVRIS Bank St Location (1270 Bank St.) in Ottawa.
DOUVRIS brings together world-class karate instructors for this Ottawa karate event.
Featuring:
Superstar Robbie Lavoie
Team IMPEX
Richard, Avery, and Morgan Plowden; Cody Diesbourg; Michael and Tammy Bernardo; John & Peter Douvris
Instruction includes point sparring, forms, and weapons. You can complete the week by entering the Battle Zone 2015 Tournament if you choose.
Download the Registration form