Learn from the best! Michael Bernardo & John Douvris present Super Camp II!
Step. It. Up. Summer Camp Registration Now Open!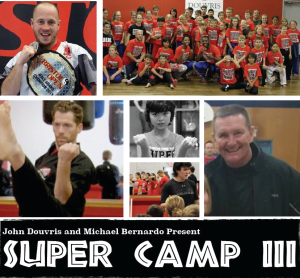 Learn from the Best:
Jadi TENTION
Jim FLOOD
Robbie LAVOIE
Cody DIESBOURG
Michael BERNARDO
John DOUVRIS
For more information call 613.234.5000 or e-mail info@DOUVRIS.com
Please make cheques payable to WKC Canada.  Mail to 1270 Bank St. Ottawa ON K1S 3Y4 or pay by credit card over the telephone. Visa, MasterCard and American Express accepted. REGISTRATION DEADLINE JULY 15, 2016. LIMITED SPOTS AVAILABLE. Register early to avoid disappointment!